Description:  Our product base uses only natural, organic ingredients. We've added essential oils and/or fragrance oils so you can find the perfect scent that's right for you. Our innovative line of deodorants inhibit the growth of odor-causing bacteria while maintaining effectiveness. Only all natural, paraben and aluminum free, organic ingredients.
How to use: The biggest difference with application is it comes in a jar, not a stick or spray (less product and packaging waste). this means you use a clean finger or stick to apply.
Why we LOVE this: The diversity of scents and I LOVE applying it with my fingers. It really makes me feel like I am getting a better coverage.
Special features: Antiperspirants containing aluminum, work to completely stop perspiration from occurring. Deodorants do not contain aluminum. Deodorants allow perspiration. They work to kill the bacteria that causes odor when we perspire. From a purely natural standpoint, it makes more sense for us to use deodorants, as it is clearly a more natural process to allow our bodies to sweat.
Works well with: Lotions, because yummy smelling armpits like to be surrounded by soft skin.
Skin types: If you are prone to super dry skin this could be drying for you. Just use less on a daily basis or every other day.
Size: 2oz
Ingredients:  Organic Thai arrowroot powder, coconut oil, organic African shea butter, sodium bicarbonate,  essential oil and/or fragrance.
Lumber Jack - Lightly sweet with rich pine notes.
Pure - Bergamot, lavender, ylang ylang, and peppermint. Undeniably fresh.
Sandalwood - Rich, deep and powerful.
Honeysuckle - Sweet, warm succulent with hints of spring air.
Vanilla - Sweet, yet not fake. Warm and comfortable
True Crime Pine - Sweet and warm pine blend for all sexes.
Sweet Pea -  Super sweet pea with a hint of freesia.
Unscented - True to its name
Share
Regular price
Sale price
$10.00 USD
Unit price
per
Sale
Sold out
View full details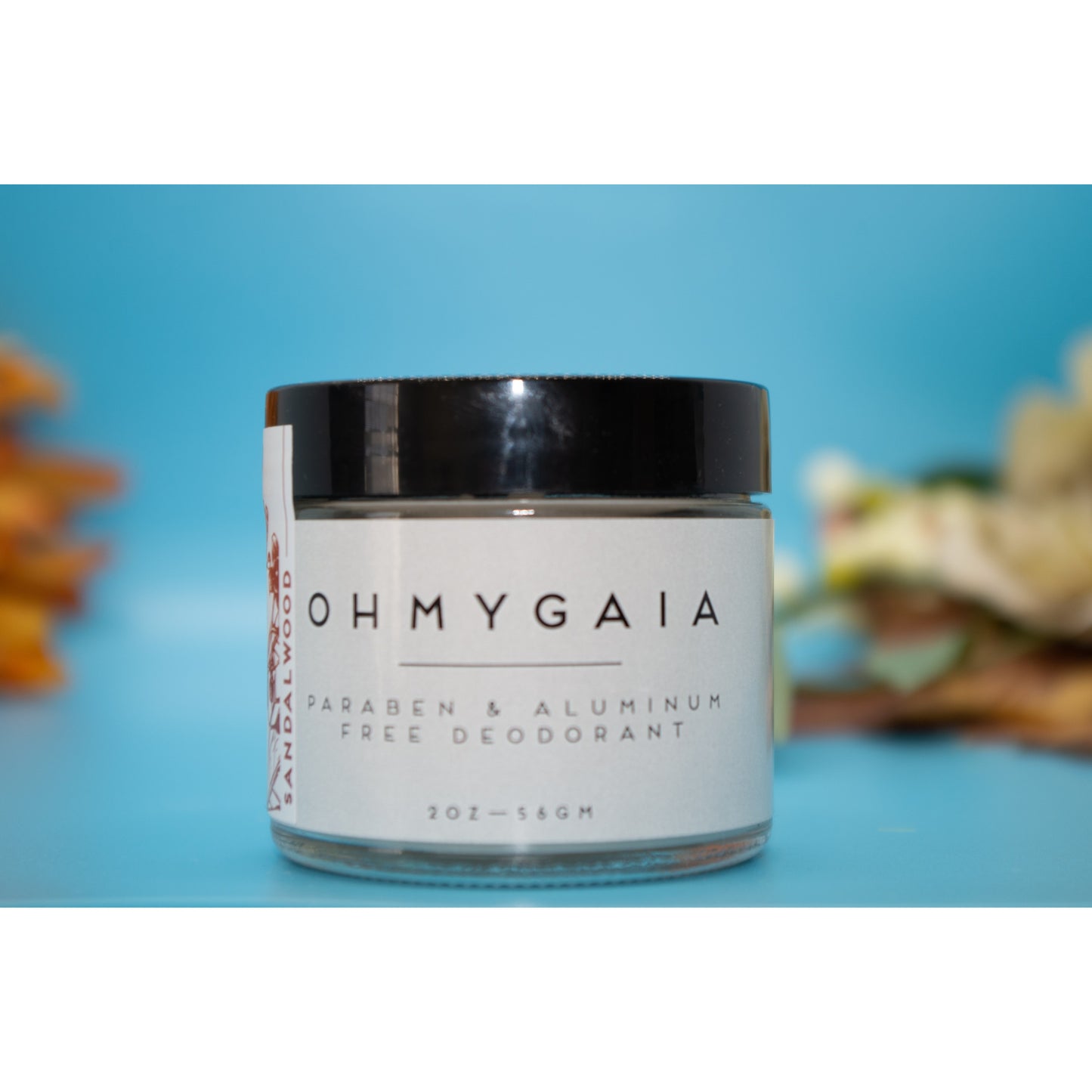 Bring Balance to Your Whole

Ease Aches & Pains

Naturally Good for You

Revel in the Awesomeness of You
Somatic Wellness Guide in All Things Wholistic Beauty
Giving You Time-Honored Healing Traditions Merged with Cutting Edge Technologies
Established 1995