Description: The 100% active botanical ingredients deliver super antioxidants to your skin like you've never felt before.  No fillers, no preservatives, nothing artificial, these unique ingredients are begging to be on your skin.  Repair & Restore Facial Oil has all your needs covered.  From diminishing acne to reducing signs of aging, your skin will look and feel silky-soft, refreshed, and radiant. 
How to use: May be used daily.  Safe for the delicate skin around the eyes.  Apply a small amount as a little goes a long way.
Special Features: Organic jojoba oil is easy to absorb because it closely mimics the makeup of sebum produced by your own skin. Tamanu oil is a gem from the South Pacific.  It nourishes the skin and protects from sun damage while restoring skin health including reducing the appearance of fine wrinkles. Rosehip and Perilla seed oils are considered "dry" oils because they are quickly absorbed and don't leave an oily finish on the face.  Both are rich in essential fatty acids which help with cell regeneration and therefore fight signs of aging. 
Skin Types: It may be used daily to treat damaged skin and then several times a week to maintain skin health.
Why I LOVE this: The delicate scents giving deep nutrient rich oils to my skin.
Works well with: Wild Berry Nutrient Creme
Size:  0.5 fl. oz. in an innovative airless pump with outer cap to preserve product freshness.
Ingredients: Organic Jojoba, Hazelnut Seed Oil, Perilla Seed Oil, Organic Rosehip Seed Oil, Tamanu Oil, Laurelwood Seed Oil, Papaya Seed Oil, Strawberry Seed Oil, Meadowfoam Seed Oil, Pomegranate Seed Oil, Raspberry Seed Oil, Squalene, Cranberry Seed Oil, Carrot Seed Oil, Prickly Pear Seed Oil, Turmeric Root Oil, Coenzyme Q10, Sandalwood CO2 Extract, Calendula CO2 Extract, Geranium Essential Oil, Lemongrass Essential Oil, Rose Essential Oil, Bee Balm, Rose Flower Extract, Rose Flower Wax, Beeswax
Share
Regular price
Sale price
$35.00 USD
Unit price
per
Sale
Sold out
View full details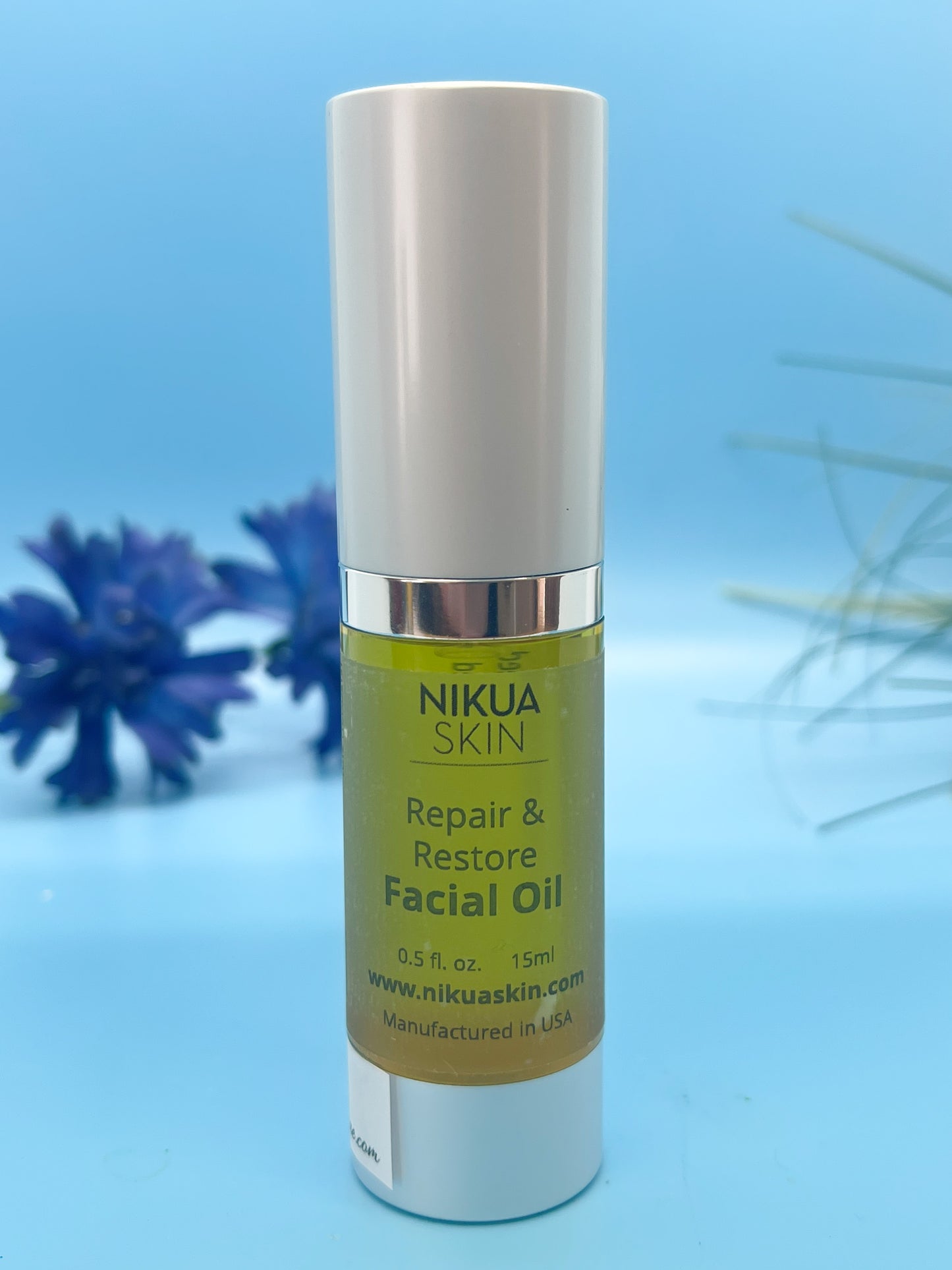 Bring Balance to Your Whole

Ease Aches & Pains

Naturally Good for You

Revel in the Awesomeness of You
Somatic Wellness Guide in All Things Wholistic Beauty
Giving You Time-Honored Healing Traditions Merged with Cutting Edge Technologies
Established 1995