Description: Designed for use in my massage practice in 1995. Perfect for home use to bring about soothing calm in times of stress. Based on the oil of the same name, this spray is perfect to use at night, sprayed upon your pillow for a sleep filled with dreams of rest in a meadow of sweet calming lavender.
How to use: Spray in your rooms for household calm. Spray on your pillows for sleepy, restful nights.
Why I LOVE this: Well, because it is a mainstay of my massage practice. The way it easily soothes away tensions with lemongrass and lavender. Inviting you to be one with your inner calm.
Special Features: Responsibly sources ingredients.
Works well with: Stress Reduction Oil
Skin Types: All
Size:  4oz
Ingredients: Essential oils of sweet orange, lemongrass, lavender, nutmeg and bergamot. Carrier: Distilled Gaia water.
Share
Regular price
Sale price
$18.00 USD
Unit price
per
Sale
Sold out
View full details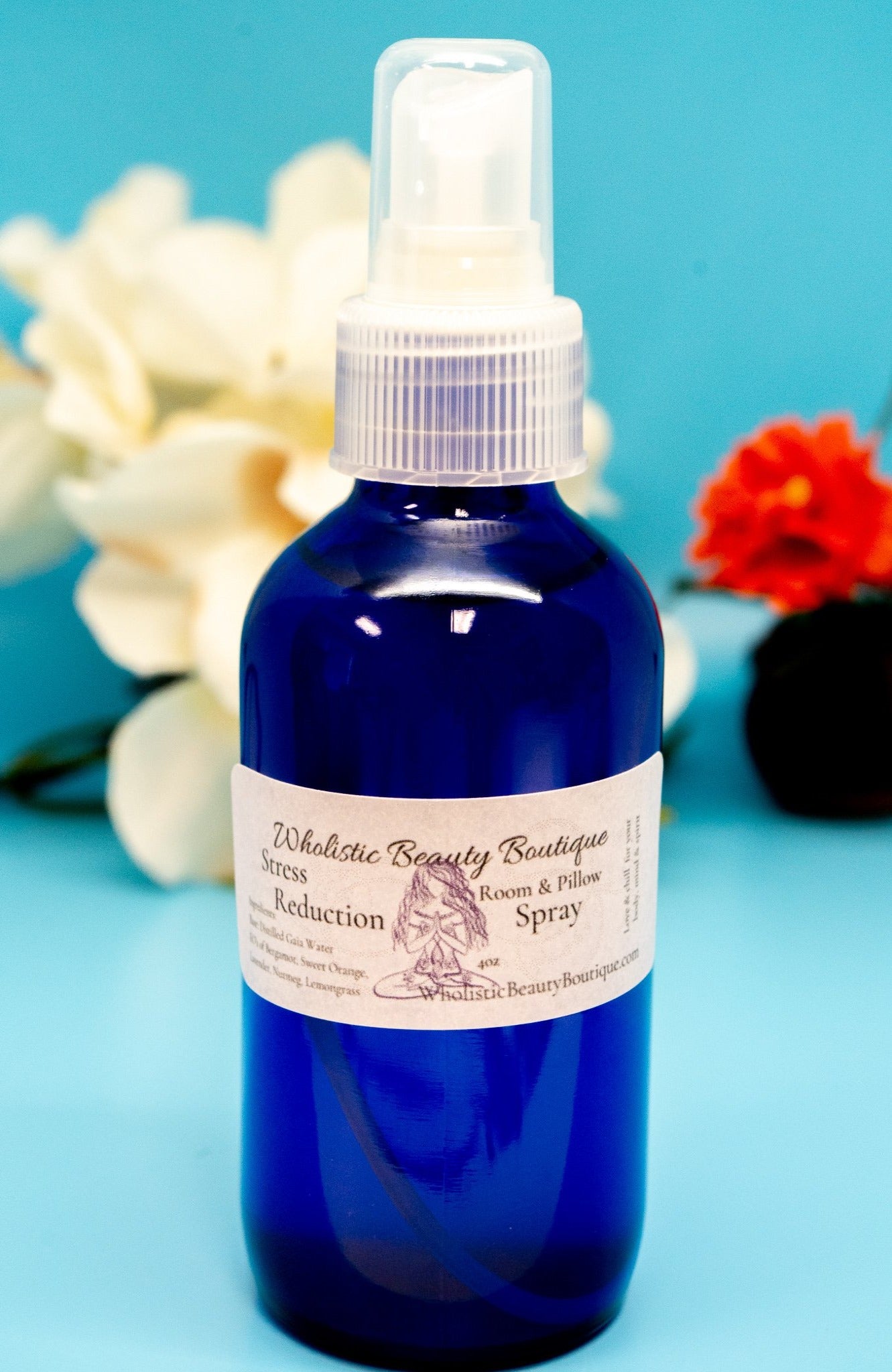 Bring Balance to Your Whole

Ease Aches & Pains

Naturally Good for You

Revel in the Awesomeness of You
Somatic Wellness Guide in All Things Wholistic Beauty
Giving You Time-Honored Healing Traditions Merged with Cutting Edge Technologies
Established 1995